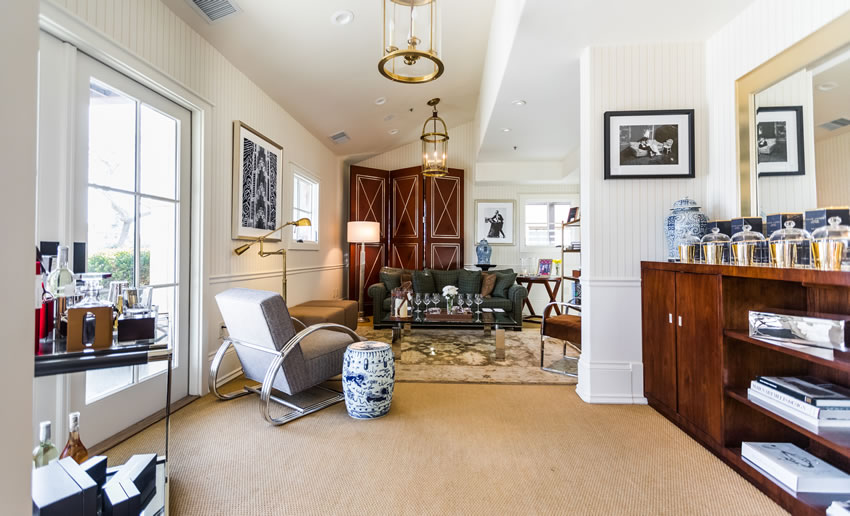 Welcome to our Tasting Home

Everyone knows what a tasting room is. But what's a tasting home?

After many years in the luxury cruise and travel businesses, hospitality is in our DNA. So, when we decided to create a place to welcome guests and share our wines, we wanted to create a new, more welcoming kind of experience.

What we came up with looks and feels like a private home in the heart of the charming town of Yountville. It's intimate and inviting, with a warm and beautifully appointed living room, dining room, library and a spacious loft for private events. There's no tasting bar, no rush, no standing on your feet.

You're greeted with a warm welcome and seated in your own comfortable space, where we guide you through a relaxed and richly layered tasting experience that includes our inspired wines, paired with delicacies carefully curated to bring out their best.

And because we've collaborated with our longtime friends at Ralph Lauren Home Collection as well as several renowned artists and galleries, everything you're admiring all around you—from the furniture, fixtures, floor coverings and artwork, to the serving trays and crystal wine goblets—is all available for purchase.

A gracious space where you're always welcome. A place to experience world-class wine and food at your own pace. A designer showroom to inspire you. That's a tasting home.