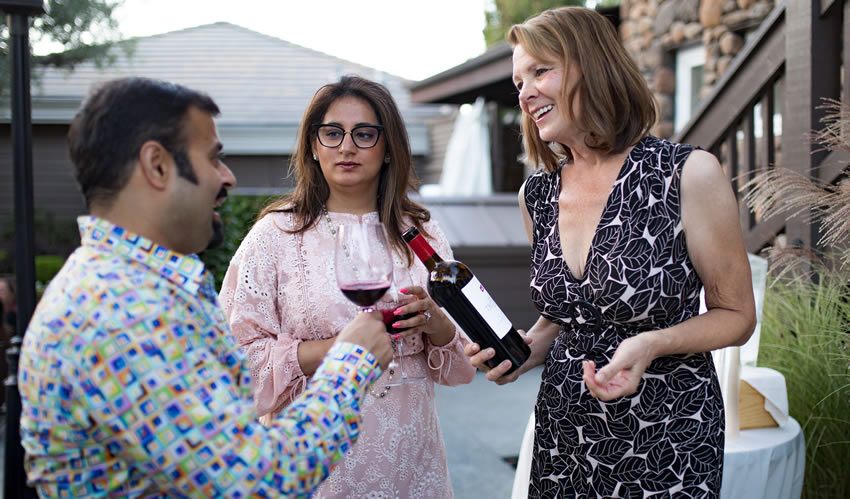 From Our Home To Yours...
Can't come to Silver Trident Winery? Let us bring our Tasting Home experience to you!

We'll provide the wines for a tasting party or wine dinner, and we can even arrange for a Silver Trident team member to co-host your guests throughout the evening.

It's a perfect way to enjoy the Silver Trident Winery experience with a gathering of 12 - 40 friends and family in the comfort of your own home or a venue of your choice.

Please contact us for additional information and to book your Silver Trident Tasting experience in your setting of choice.